Blogg
Åh då var vi äntligen igång med första terminen för året. WOW SÅ SKOJ! Vi har så många glada & duktiga elever så jag blir alldeles varm & stolt i kroppen när jag tänker på det!
Idag är det fredag & för att fira att det är fredag så släpper vi nu info om den första internationella instruktören som kommer till FLOW sthlm för att hålla WORKSHOPS! TJOHOOOO!
Vi vill inte pressa in för mycket folk på dessa, så vi kommer ta in lika många deltagare per klass som stolpar det vill säga 9 platser per workshop så var snabb och boka en plats! Skaparen av Dragons tail det är nämligen….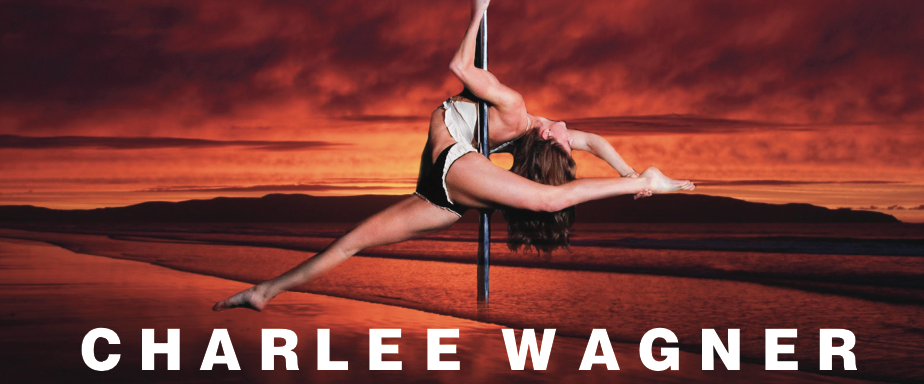 CHARLEE SHAE WAGNER
Charlee är från USA och har diverse titlar i bagaget.
National Aerial Pole Art 2012 – Tricks Battle Champion
International Pole Masters Cup 2012 – Female Champion
Pole Convention 2012 – Bad Kitty Tricks Battle Champion
The North American Pole Dance Championship National Elite 2012 – Champion
Pole Expo 2012 Pole-A-Palooza – Champion
National Aerial Pole Art 2013 – Champion
Läs mer om hennes bakgrund här nedan:
Charlee Wagner's background spouts from seven years as a competition All-Star Cheerleader where she earned a full-ride scholarship to Weber State University in Ogden, Utah. While attending school she discovered aerial arts and fell in love with aerial hammock and pole fitness. Because she was strong and flexible from cheerleading, she was able to begin in upper level classes and found herself excelling quickly.
With her new love and obsession unfurling, Charlee began training to become international competitor and thus began overtaking the competition circuit seemingly overnight. She prides herself on creating never-before-seen moves that push the limits of flexibility and strength.
Charlee also loves teaching pole, aerial hammock, and contortion. She is a certified pole fitness instructor accredited through Pole Fitness Association. When she's not teaching at the pole and aerial studio where she lives in Utah, she travels the world conducting workshops.
Dessa workshops kommer hon att erbjuda hos oss: 
Combos & Transitions- Intermediate & Advanced
You've spent a little time on the pole and have a few tricks under your belt – that's great! – let Charlee show you how to seamlessly put those moves together in a beautiful flow. The combos taught in this class will teach you how to showcase each move to their fullest while transitioning smoothly from one move to the next. This class is great for intermediate or advanced students.
All Things Handspring- Intermediate & Advanced
the name says it all. This class is all things handsprings along with all the great variations! You will learn the fundamentals of a solid and safe handspring including grip variations and leg positions, as well as great transitions into and out of them. You will also learn lifts into handsprings from the floor, the middle of the pole, and levitation poses. This class can be taken by students who are new to handsprings or the fearless advanced poler ready to further their handspring knowledge.
[Prerequisite: students must be comfortable inverting]
Signature moves- Advanced Students Only
Signature Moves – come learn and master the moves that have 'Charlee' written all over them. Class will focus on learning complicated inverts, challenging tricks, advanced combinations, and of course the unique pole trick creations Charlee invented! You will leave class joyfully challenged with new material to work on. This class is sure to leave you enthused, inspired, and in love with pole all over again!
För att boka klicka här!